Defining good SEO is pretty easy – it basically tends to mean a site that is well marked up, written well, loads fast and most critically, RANKS for keywords either locally in the map pack (for local businesses) or in the below-the-ads section nationally (for larger concerns).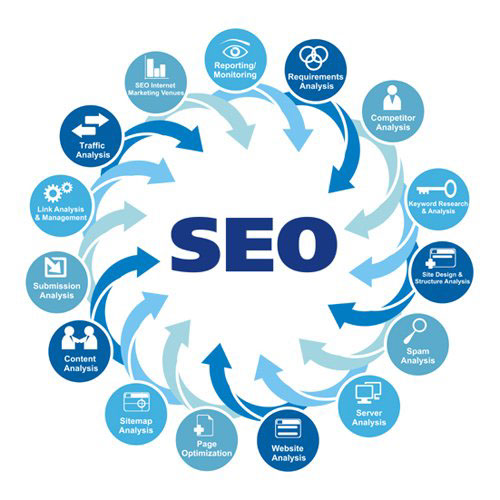 But HVAC SEO isn't simple on-page stuff, like ensuring the term "AC installation" shows up as 3.4% of the time on a page. It isn't naming your images something like "furnace-installer-near-me.gif" or buying tons of crappy links from "directories" that no one ever sees. It certainly isn't stuffing keywords into Meta tags and calling it a day.
It isn't buying a "website kit" from a provider that claims "all the SEO is complete." It isn't throwing down hundreds of dollars on weak Fiverr gigs that Google is just dying to ban your website because of.
Nope, those ideas are 10, 15 and 20 years old. They were pretty sweet in their time, back when things were far less complicated (the good ol' times!); but now, not so much. Now, those ideas work about as well as a Yellow Pages listing, which if you're under 70, is unlikely to be your go to.
Having run SEO campaigns for over 20 years, one thing this insider can tell you is this: good SEO is getting more and more complicated, has quite a few more elements than it ever has and is a continual process. There are more assets to maintain, more links to "juice", and more content to be written.
Even five or 10 years ago, you could put up your brochure-lite website, and pull local leads just by submitting your site to Google Places, as it was known back then.
That has changed markedly as well.
Are You Content With Your Content?
Today's well-ranked website all but requires a strong content strategy. Google cares far more about "activity" on your website as well, meaning they care that visitors are interested in what you're putting out there. This means the old "put up a site and redesign in 3 years"-adage that many business owners have gone with for so long is now just ridiculously obsolete.
Nope, you need to get your message out there with solid consistency. Google will reward websites that don't let the tumbleweeds gather.
Ask yourself this: if you're never saying anything new with your website, why should Google want to feature it?
The Maps 3 Pack Should Be Your SEO Goal
Nowadays, with Mobile search such a major part of Google's algorithm, a slot in the local "3 pack" can mean a continual lead flow – a virtual license to print money that is NOT subject to the insane bidding process that Google Ads can create- particularly during peak heating or cooling season.
One of the most interesting parts about talking to HVAC contractors all over the world is that many of them share a sad, unfortunate view of SEO and Digital Marketing. The reason is simple. They've been burned.
I've even talked to people who were paying into the five figure range for monthly SEO, even while the "specialist" they were working with NEVER EVEN ASKED FOR THE WEBSITE's PASSWORD!
No wonder SEO gets a brutal rap.
Sadly, many HVAC owners are sold on the concepts and potential success in a well SEO'd site, only to hire someone (oftentimes a web designer with no idea of anything SEO except that they can "add it to the bill") that lets them down.
This makes it difficult for bona fide SEO warriors to take on new clients, but not impossible. In fact, for the right business owners that are willing to take on the right digital marketing agency, it can mean rewards beyond their wildest dreams, and enough HVAC leads that there is never any inconsistencies when it comes to generating sales.
It's all about picking the right agency. Tune in next week when I tell you what to look for in an SEO agency that virtually guarantees you're picking a winner.
Defining Effective SEO For HVAC Company Owners Find more on: ASGM Blog
from All Systems Go Marketing – Feed https://www.allsystemsgomarketing.com/hvac-seo/defining-effective-seo-for-hvac-owners